Effective components and effects sarcandra glabra
There are six main chemical compositions of sarcandra glabra. They are astilbin, isoflavone, rhamnose glucoside, tannin, isofmxidin, aesculetin and fraxetin, which have the function of antisepsis and anti-inflammation, especially to staphylococcus aureus, Candida albicans and coli.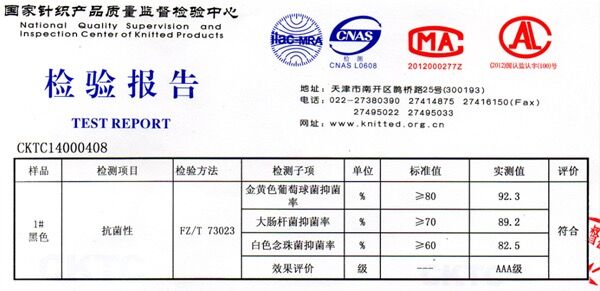 Advantage of sarcandra glabra:



1. Antibacterial effect



It has different inhibition action on staphylococcus aureus and drug-resistant strains.



2. Nature and environmental protection



The effective constituents of sarcandra glabra are abstracted from its leaves and do ultra-fine grinding. There is no chemical additive during this extraction process.



3. Functions of sarcandra glabra



It preserves specific benefits of sarcandra glabra.



4. Good spinnability



Sarcandra glabra keeps fiber's basic mechanical behavior so that it can blend with other fibers.



5. Wide application



Sarcandra glabra fiber is widely used in knitted underwear, household fabric, socks, towel, bath towel, infant clothing, pillows, and quilt's filler etc.